Online Customer Loyalty Scheme Or Just A Big Scam?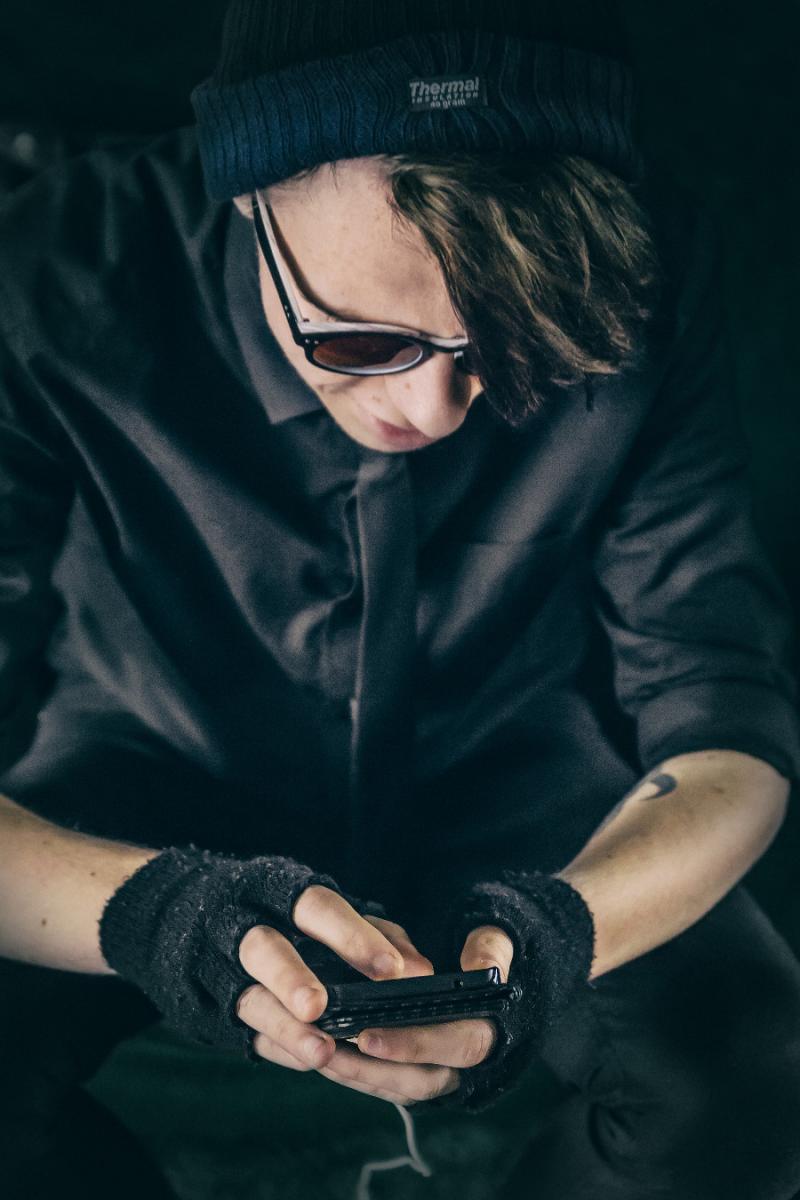 Customer loyalty schemes are popular, not just with consumers but criminals who are taking advantage of them to steal people's money. Loyalty schemes, such as gift cards, are often viewed as a way for companies to connect with, and reward, their valuable customers. Companies with a revenue of over one billion US dollars tend to spend around $140,000 on gift cards for their customers. As for what customers think, an online survey by Deloitte found that participants thought of loyalty reward schemes as something that should be the norm for companies.
Unfortunately, just because customer loyalty schemes are everywhere, it doesn't mean they're all safe. There are online customer loyalty scheme scams that are becoming very common, and since they're happening online, they're even easier for fraudsters to accomplish. One of the ways in which fraudsters can use your loyalty points in a criminal way is to gain access to your personal details from them, and then use your personal info to steal your money. Here's more about this trend and others, so that you can avoid becoming a target of online customer loyalty scheme fraud.
You Sign Up For Rewards… Then Get Your Money Stolen
An example of an online customer loyalty scam involves you signing up for loyalty rewards and then finding that monthly payments are being sent out of your bank account. In fact, you might not even realize it's happened to you!
Say what?
Okay, how the scam works is that you complete an online purchase and then you see an offer pop up in the corner of your screen. When you click on it, you're directed to a completely different site where you might have to complete a questionnaire, or simply provide your name and email address to sign up for amazing loyalty rewards. You don't realize that entering your email address has signed you up for an extended loyalty program—not from the company from whom you purchased your goods online, but from a fraudulent site. The problem is that by inputting your credit card details in the first site, you've provided the scamming marketing company with them, putting you at risk for money loss.
What should alert you to the scam is that you should only be charged for the loyalty scheme you've subscribed to if you don't cancel it after the first free month of membership—and you should be able to cancel your membership easily, without any stress and drama. That typically doesn't happen with scams. More than four million consumers will find that their credit cards are charged by loyalty club companies, and they don't even know about it—until they check their credit card bill and get a horrible shock. So, it's vital to stay away from any pop-up reward programs on the internet, even if they seem to be from a company or retailer you trust.
Gift Card Exchanges
If you have gift cards you don't use, you might want to sell them online. So imagine the scenario: someone on a site for gift card exchanges gets in touch with you about your card, and requests an electronic screenshot of your card balance to prove that it is of value to them as a potential buyer. Sounds fair enough so far. But then, they direct you to a site—a fraudulent site—where you will be able to take the snapshot of your balance. Once there, you enter your card details, and then before you know what's happening, the fraudster has transferred your loyalty balance to himself—you've lost all your money!
A safe way to resell your gift cards online is to avoid sites such as eBay where you don't know who's on the other side of the screen. Why not offer your gift cards to family or friends who you know you can trust and who'd love to have a gift card? If you still want to sell your cards online, choosing the services of a legit gift card reseller is a must to keep yourself safe and avoid fake exchange sites and scams.
Fake Gift Card Offers
This is when you're offered the chance to complete an online survey and receive hundreds of dollars for it in the form of a gift card voucher. This trend tends to involve your favorite supermarket with which you have a loyalty program, but the supermarket is not affiliated with this "offer" at all! This scam has been reported as far as Asia, so it's worth knowing about. If you do receive news of a supermarket gift card offer, which might occur around the holidays to give you further incentive to use it, you should always get in touch with the supermarket itself and find out if the gift card is real or fake.
After all, if it seems like the reward is out of the blue and too good to be true, it's probably a scam.
How Your Loyalty Cards Get Hacked
If you use the same login details for your loyalty card account as you do for your other accounts online, this can make it very easy for criminals to hack into your account. The problem is that often, loyalty scheme companies don't have the same security level as banks. For instance, you probably won't have a Chip and pin. CreditCards.com conducted a survey of 10 frequent flier loyalty websites and 17 hotel loyalty websites, and found that only half of them requested customers to have a four-digit PIN number or password containing six or less characters. Only one-third of them offered two-factor authentication, such as a verification code sent to your cell phone.
Criminals take advantage of the fact that these accounts are not very securely protected because the loyalty points aren't hard cash. It's worth noting that if your card offers rewards in the form of flights or hotel accommodation, criminals could use your card to book themselves using your rewards. So, really, it's not just cash losses that you have to worry about, but identity theft too!
The hacking scam might take the form of an email you receive from an established company with whom you have a loyalty card. Again, it can use surveys as a way to hook you. Here is an example:
Greetings from [Insert airline or other company]
Welcome to the Advantage program, which is the first and largest loyalty program in the world today! We are excited to inform you that you can take advantage of this amazing rewards program. Please log into your account and take a five-minute survey. You'll be rewarded $50 for your time and efforts!
Your bonus code is A-001-NXY-2018XN55.
Please log into [name of fraudulent website] and simply follow the steps to redeem your prize.
Thank you for your time and help, and we hope you will enjoy our rewards program in the future.
The fake website will have a login page that looks the same as the established company website with whom you have a loyalty program. The name of the site might even be that legit company, which further confuses you into thinking that the survey is from the company.
Once you click on the site, a survey will show up for you to take, which will seem pretty legit. After the survey, you'll be asked to fill out a form containing your personal details, such as your credit card number and even your credit card pin number!
These phishing scams can be very sophisticated, with the fake website often looking exactly like the one of the established company. But you should always be wary of any prizes or offers, and remember: established companies will never ask you for your pin number!
Social Media Rewards Scam
If you're on LinkedIn or other social media websites, you might find yourself receiving a so-called loyalty reward email. Note that this scam can also appear to be from other businesses and retailers. The email you receive might look as follows:
Dear LinkedIn subscriber,
Thanks for making LinkedIn great. We are pleased to inform you that you are among the selected subscribers in the LinkedIn Loyalty Rewards Program of the year. Congratulations - you've won $1,250,000!
We appreciate our LinkedIn members and entered all of our active members into an electronic draw, out of which we picked just fifty lucky members. You are one of those lucky members!
You are advised to keep this news to yourself until your prize has been processed and remitted to you. Violation of this will result in your prize being cancelled as LinkedIn is trying to avoid the resultant commotion, as well as multiple account ownership that may occur when people think they stand a chance to win.
Please revert back to me with your reference number for processing.
There is no loyalty program and definitely no prize to claim! You can spot that this email is a scam by how the person insists this prize remains a secret, as well as by the threats used to scare the "winner" – that is, stating that the prize will be taken away if the person talks about it to others. Then, asking for a reference number when you know you don't have a reference number is a dead giveaway.
Although you might not fall for such social media scams, it might seem more legit when such an email appears to come from a company, such as the Amazon.com Rewards Visa Signature Card, with whom you already know you have a rewards account.
Your Loyalty Points Can Be Stolen
You receive a notification from a company that the email address associated with your online rewards account had been changed. Immediately you panic, wondering how it got changed because you haven't changed it. You might contact the company in question, but by that time, the criminals have already used your account to make expensive purchases. Weirdly, the criminals might ship their purchases to your address instead of theirs. Why? They don't care about the purchases—they want to gain your loyalty points from making the expensive purchases! They can then use these loyalty points for purchases they really want.
By getting in touch with the company so that they're alerted to the fraud happening to your account, you can hopefully trace the criminals and avoid greater money losses.
What You Can Do To Protect Yourself Against Loyalty Rewards Scams
There are many valuable customer loyalty programs out there that are the real deal. They can bring value to you as a consumer, such as by providing you with free gifts and offers. In order to maintain the purity of such loyalty programs, it's essential to get in touch with companies about any scams you receive, both online and offline, so that greater scam awareness can occur and improved security features can be installed to prevent criminal activities.
As a consumer, it's important not to take loyalty points scams lightly. As research by Incentive Magazine has found, out of 1,600 shoppers who had loyalty programs, 81 percent of them viewed the rewards as cash but had less interest or worry about protecting them. Some even didn't check their loyalty accounts for months. It's important to view your loyalty rewards account as a bank account. Treat it with care and be vigilant. If you notice anything strange on your account, get in touch with the company right away. Likewise, keep a cool head when you receive an online "offer" instead of assuming it's from the company with whom you regularly do business with.
Loyalty rewards might not be exactly the same thing as having cold, hard cash in your hands, but criminals can do many unscrupulous things with your rewards and account info. This includes identity theft and using your rewards in various ways, such as shopping or for travel. These scams can end up costing you lots of money, so it's worth staying on top of them.
There are many online customer loyalty scheme scams out there, and they can turn you into a victim without you even realizing it. By knowing about the latest scams, such as those listed above, you can better monitor your loyalty schemes and prevent scams from getting in the way of your real rewards that you deserve to reap.