My horny stallion — how about spending a few bucks on me?
This one is spam on Facebook. This happens quite a bit on MySpace, but not so much on Facebook. Well... Much less.
So... before you'd get a Connection request, but because most of those people were getting banned, they now changed their tactic. Instead, they send you a little post like the one below. What's funny is that they rarely look much more in your account than to know whether you're male. Maybe they verify your age too. But as you can see they send that to me even though I'm married. Funny part, one once talked to me in a chat session and when I asked "her" (yeah... see what I mean here? "she" may be anyone...) whether she looked at my profile, she said she did not care. Interesting because she would not have had to ask me whether I was married... It's clearly marked in there.
Now, if I'm correct, Facebook owners have had partying problems too... See the social network post I wrote on Snap! Free Website Hosting, Advanced Blog, Small Business Websites.
---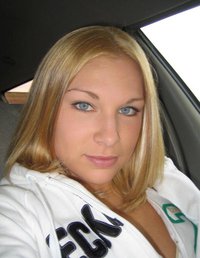 Fletcher Mirna - October 2, 2010 at 3:21 pm - Report
How are you doing today and how is your family and your work i hope everything is good with you over there.I just check your profile now and i found it nice so i decided send you message to show my interest, i will like to learn more about you and be your best friend, been lonely in life is not fun am just bothered about finding the right man for me. I am searching for a friend, my horny stallion, and my future partner. I want to love and be loved as I am very tired to be lonely.