Echo kong—We are possibly in your business scope
He! He! I have a company... but really this Kong should eventually look at the website to see what I'm eventually doing here. Anyway, always fun to see these totally mistargeted emails. And maybe it works for them. That is, they probably find people who bait at this and work form them (get stolen?!)
---

Return-Path:			<echo-kong@kawo-mould.com>
X-Original-To:			contact@halk.m2osw.com
Delivered-To:			alexis@halk.m2osw.com
Received:			from snap.turnwatcher.com (colo [168.150.251.50])
				by halk.m2osw.com (Postfix) with ESMTP id 9853E1BDE4
				for <contact@halk.m2osw.com>; Mon, 17 Sep 2007 21:16:48 -0700 (PDT)
Received:			from mx3.bizcn.com (mx3.bizcn.com [61.152.255.115])
				by snap.turnwatcher.com (Postfix) with SMTP id 1174226ACE9
				for <contact@m2osw.com>; Mon, 17 Sep 2007 21:16:42 -0700 (PDT)
YmailServer-SMTP-Logined:	echo-kong@kawo-mould.com
Received:			from 116.18.29.22 (HELO ECHO) ([116.18.29.22]) by mx3.bizcn.com
				(BizMail v1.9 ESMTP) with SMTP ID 610 for <contact@m2osw.com>;
				Tue, 18 Sep 2007 11:46:10 +0800 (CST)
Message-ID:			<068101c7f9a6$6b055f30$6401a8c0@ECHO>
From:				"echo-kong" <echo-kong@kawo-mould.com>
To:				<contact@m2osw.com>
Subject:			Injection Mould,Die cast Mould,Blow Mould,Plastic Parts,
				Metal Parts Manufacturer --- Kawo International Enterprise Co.,Ltd
Date:				Tue, 18 Sep 2007 11:45:45 +0800
MIME-Version:			1.0
Content-Type:			multipart/related; type="multipart/alternative";
				boundary="----=_NextPart_000_067C_01C7F9E9.73008AA0"
X-Priority:			3
X-MSMail-Priority:		Normal
X-Mailer:			Microsoft Outlook Express 6.00.2900.2180
Disposition-Notification-To:	"echo-kong" <echo-kong@kawo-mould.com>
X-MimeOLE:			Produced By Microsoft MimeOLE V6.00.2900.2180

Dear Sir/Madam,
Have a nice day!
I am contacting you as you may be interested in our products and we are possibly in your business scope.
I sincerely hope the following information is useful for you:
We have been specializing in designing,manufacturing and exporting of various of injection moulds,Plastic parts and Metal parts for 13 years.
Each year,we make about 700 sets of tooling and about 57% are exported abroad.
We have professional engineers team; seasoned technicians; precision equipment and strict QC system standards ISO9001:2000 to be carried in produce&management.
The further information please visit our URL : http://kawo-mould.com/
If you have other inquiry please feel free to contact me.
Thanks for your interest to our company.
(If you are unable to action this,,would you please forward this email to the correct department in your company?thanks)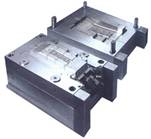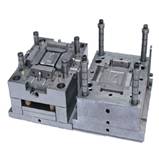 Best Regards
Echo kong
KAWO INTERNATIONAL ENTERPRISE Co. Ltd.
echo-kong@kawo-mould.com
MSN:echo_0769@hotmail.com
http://kawo-mould.com/
Tel:86-769-81761186
Fax:86-769-81760143
Add: No 8 west 4 street,New nong cun District,Jiekou,Chang'an Town,Dongguan City,Guangdong.China.
Zip Code :523880