Abbey National
Notice that was received in 2008, but the copyright was not updated. Still 1999-2007!
The URLs were:
http://abbey-update-account.ath.cx/login=_cmd-wsr/www.abbey.co.uk/update_account/login/login.htm
and
http://www.bodycartography.org/upload_test/uploads/abbey/submit.php?cmd=validate

Notice that for once these are two completely different servers.
One of which is in China... (cx is China, right?)
---

Return-Path:			<aw-login@abbey.co.uk>
X-Original-To:			alexis@halk.m2osw.com
Delivered-To:			alexis@halk.m2osw.com
Received:			from mail.wmdfl.com (mail.wmdfl.com [66.83.31.62])
				by halk.m2osw.com (Postfix) with ESMTP id 5CB681BDE4
				for <alexis@halk.m2osw.com>; Sun, 20 Jan 2008 12:31:05 -0800 (PST)
Received:			from User ([64.59.15.210]) by mail.wmdfl.com with Microsoft
				SMTPSVC(6.0.3790.3959); Sun, 20 Jan 2008 12:11:04 -0500
Reply-To:			<no-replay@abbey.co.uk>
From:				"Abbey"<aw-login@abbey.co.uk>
Subject:			Abbey Secured : Login to update your account
Date:				Sun, 20 Jan 2008 12:06:05 -0500
MIME-Version:			1.0
Content-Type:			text/html; harset="Windows-1251"
Content-Transfer-Encoding:	7bit
X-Priority:			1
X-MSMail-Priority:		High
X-Mailer:			Microsoft Outlook Express 6.00.2600.0000
X-MimeOLE:			Produced By Microsoft MimeOLE V6.00.2600.0000
Message-ID:			<SERVER2003Z9rWjAKYV000000ab@mail.wmdfl.com>
X-OriginalArrivalTime:		20 Jan 2008 17:11:04.0421 (UTC) FILETIME=[70618150:01C85B87]
To:				undisclosed-recipients:;

Dear valued Abbey National member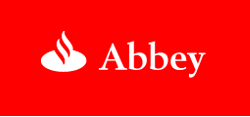 Dear valued Abbey National member:
As part of our security measures, we regularly screen activity in the Abbey Online Banking system. We recently contacted you after noticing an issue on your account.We requested information from you for the following reason:

Our system requires further account verification.

To restore your account, please click on the link bellow and complete the required information :
http://www.abbeynational.co.uk/logon/
Thank You.
---
Your account might be placed on restricted status. Restricted accounts continue to receive payments, but they are limited in their ability to send or withdraw funds. To lift up this restriction, you need to complete our verification process. All restricted accounts have their billing information unconfirmed, meaning that you may no longer send money from your account until you have reactive your billing information on file. Sign in to Online Banking
Please do not reply to this e-mail. Mail sent to this address cannot be answered.
For assistance, log in to your Abbey Online Bank account and choose the "Help" link on any page.

Abbey Email ID # 1009